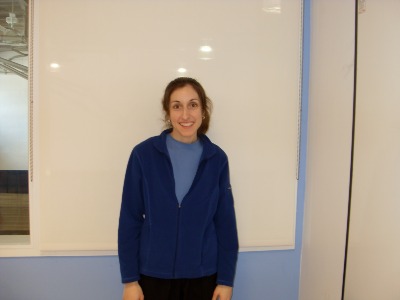 Welcome, and thanks for stopping by!


Ever wonder where to find current, reliable nutrition information?

Looking for innovative ways to teach your athletes, physical education students

or health and fitness clients about nutrition?


If so, The Fit Fridge can help!

Check out The Fit Fridge for Fit Families, a book with resources to help you keep the fun in nutrition. Packed with with over 100 great-tasting, healthy recipes, including microwave-friendly meals and snacks, sports nutrition tips and ways to make food allergy-free dishes and sides, this book includes Fit Kids Cook, a collection of kid-friendly lesson activities, games and recipes to help you teach your students and their families about nutrition. To learn more, visit The Fit Fridge on Google Books, where you can preview the book and order your copy.

And don't forget to visit my blog for regular updates on the latest in science-based sports nutrition and nutrition education, healthy recipes and much more.


Click here to visit my Web page at Kean University.

Click here to follow The Fit Fridge on Facebook.

Click here for my blog and the latest sports nutrition news updates.




Eating for Athletic Performance

Despite the ever-changing array of fad diets that hits the market each year, a balanced eating plan focusing on fruits, vegetables, lean protein, low-fat dairy (or calcium-rich foods) and whole grains is still the winner for decreasing disease risk and improving sports performance. In their most recent position statement on nutrition and athletic performance, the American Dietetic Association recommended that athletes and non-athletes alike follow the 2005 Dietary Guidelines (1) to consume a diet with adequate carbohydrate, protein, fat and energy as well as vitamins and minerals (2). In general, consuming adequate energy from a variety of foods will help athletes maintain optimal body weight and obtain all of the vitamins and minerals necessary for performing at their very best.


Looking for new ways to incorporate more of these great nutrients into your daily routine? Try making Maple Nut Crunch Bars for an easy, post-workout snack.

(1) Visit www.mypyramid.gov to determine your specific nutrient needs.

(2) J Am Diet Assoc. (2009). 109(3), 509-527.

Copyright 2009-2011 Kim J Spaccarotella. All rights reserved.